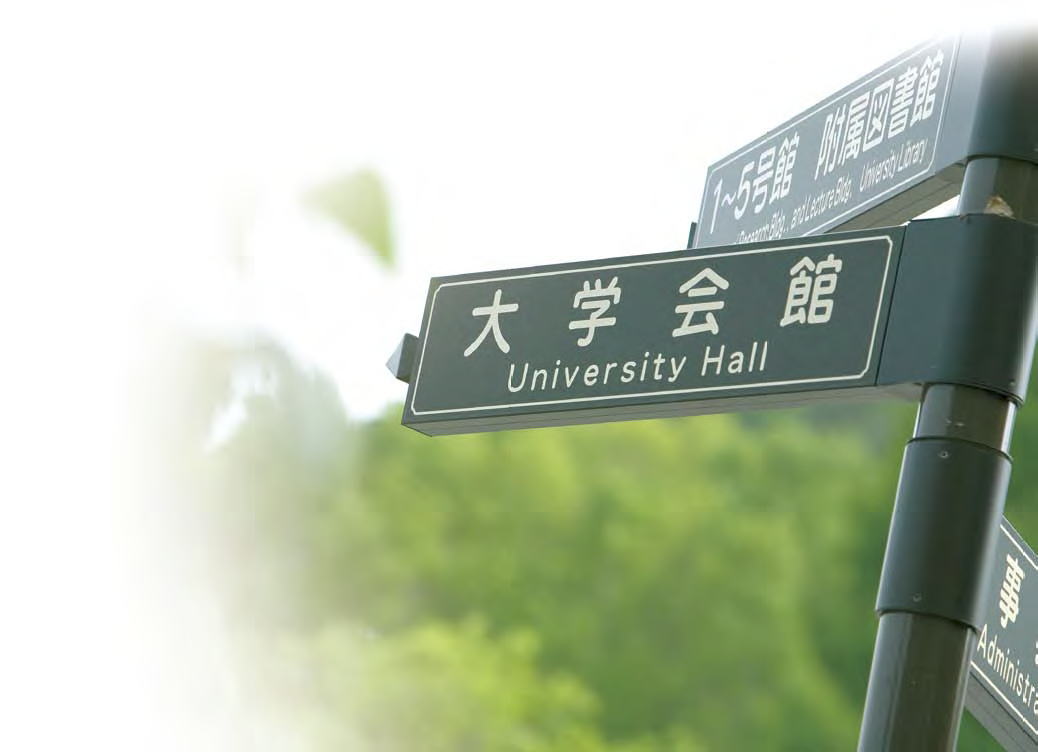 One Year Study Program
YOUC Program

Academic year: from September to August
Students from the following institutions can apply to the YOUC Program.Berlin School of Economics and Law (Germany),Bifrost University (Iceland),University of Burgos (Spain),Chungnam National University (Korea),Fongbei University of Finance and Economics (China),Far Eastern National University (Russia),Lanzhou University (China),Muhlenberg College (United States),Oglethorpe University (United States ),University of Bayreuth (Germany),Paul Cezanne University/Aix-Marseille Ⅲ(France),University of Otago (New Zealand), University of Sheffield (United Kingdom), University of South Dakota(United States), ViennaUniversity of Economics and Business Administration (Austria) and Western Michigan University(United States), Vietnam National University Ho Chi Minh City, International University (Vietnam)Western
Michigan University (USA).    

(If you do not belong to the above universities, please consult with the International Center.).
Eligibility
◆ Japanese Economy
◆ Intermediate
Macroeconomics
◆ Intermediate Microeconomics
◆ Asia-Pacific Economic Cooperation
◆ Introduction to japanese Management
◆ Japanese Companies in Global Business
◆ Japanese Affairs
◆ Comparative Studies of Cultures
◆ Marketing Strategy in Asia and Pacific
◆ Practicum in Language Teaching
◆ Japanese Language
◆ Seminars
◆ Exercise and Sports (Ball Games and Skiing)
◆ Internship  
Prerequisites
Economics, marketing and japanese.
The YOUC Program is designed for economics and business students in their junior year when the program commences. Note that the program primarily focuses on economics and marketing related subjects.
                       
 You must fill out the YOUC Program application form. Applicants must also send required documents written in either English or Japanese (such as transcripts issued by your home institution and other documents upon request). If applicants are nominated under the exchange agreement, all the application materials must be mailed via the officials of home institution.
Application Procedures
Credits at the YOUC Program can be
transferred to the home university or college of the students, so that they can
study in Japan without interruption of
their education in the home country.Please consult the study abroad office of
the home institution.                     
Subjects Offered
The YOUC Program is offered to international students from mainly the universities and colleges that have student exchange agreements with Otaru University of Commerce. This program offers an opportunity to study economics and marketing in Japan as well as other liberal art subjects. All lectures are conducted in english.
The tuition fee at Otaru University of Commerce is exempted. Students only need to pay the tuition fee at their home universities or colleges during their stay in Japan. Please consult with the study abroad office at your home institution about the availability of scholarship.                          
Primary Fields of Study
Sufficient proficiency in english (TOEFL score 550 is recommended), elementary knowledge of economics, business and calculus are required to enroll in the YOUC Program. Some classes require the use of the Internet . Students in the YOUC Program are expected to have well-developed computer skills and be able to use computers to write papers, search for research material, prepare presentations, etc.            
Credit Transfer