Otaru University of Commerce is open to all the students in the world who wish to study economics, commerce, information and management science, and law. The number of international students has drastically increased in last decade as a result of promotion.
Now, more than eighty international students are studying at Otaru University of Commerce, which is as much as five percent of the total number of students. This large presence of international students facilitates making each student¨sinvolvement in the university go
smoothly.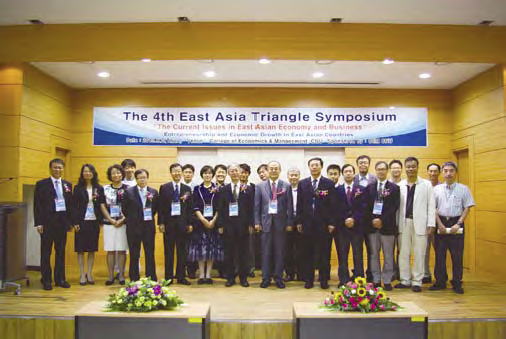 Language Education

Campus withan International Flavor Foreign language education at the university has been exceptionally strong for a college of commerce and it is sometimes called^the foreign language university in the North ̄. Students can choose two foreign languages to study out of eight. They include english, German, French, Spanish, Russian, Chinese, Korean and japanese. The Center for Language Studies offers these lectures. It consists of three departments, the Department of Modern Languages, the Department of Applied Linguistics and the Department for Comparative Studies of Language and Culture. The Center has modern facilities for computer-assisted and audio-visual education, which include a Language Laboratory, CAL Laboratories, Multimedia Halls, and a Multimedia Library.


Faculty of Commerce

Otaru University of Commerce is a unique university which specializes in commerce.
There is only one faculty, the faculty of commerce, and it has four departments.
  
1. Department of Economics
2. Department of Commerce
3. Department of Law
4. Department of Information and Management Science            


Night School

 The university has a night school in addition to a day school. The contents of lectures are parallel to those in the day school with the same academic standards and faculty.
The students in the night school can take part of their credits from the day school.