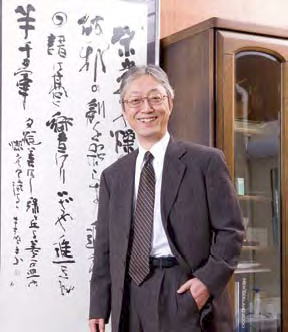 Professor
Makoto Anazawa
Director, International Center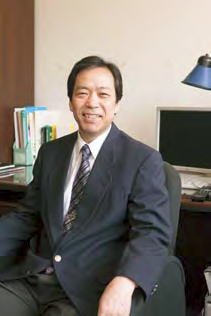 Otaru University of Commerce is 100 years of
rich in history and tradition. Since the foundation of
the university, our school has focused our resources
on foreign language education and has become
renowned as the "Language Institute of Northern
Japan". Our school philosophy is "Commerce Study
is Global". Our international exchanges have been
actively developed in line with this tradition. We
have prepared all the necessary resources to assist
in your academic study as well as in everyday life in
Japan by offering various scholarships, a dormitory,
and volunteer student tutors. You may have the
impression that our university is relatively small;
however, we view this as an advantage, offering
individual-oriented support for each student.
  Your life in Otaru, surrounded by rich nature
and flavored with the romance of an old northern
seaport, will leave you with precious memories of
your student life in Japan. I am looking forward to
meeting each one of you with the warm welcome of
Otaru University of Commerce.
Dr. Makio Yamamoto

President, Otaru University of Commerce
 Our International Center offers international exchanges, full administrative support for incoming and outgoing students, and support for faculty and staff going abroad.
 Among the services we provide is a tutoring system for our international students. Our office assigns one student volunteer to each of our incoming exchange students for person-to-person support in both academics and student life providing a smooth transition into the university and Otaru city. We also offer our International Lounge, where both international and local students can socialize to better understand each other's language and culture.
 Currently, we have approximately 80students (5% of our total enrollment) from all over the world, and we would warmly welcome your arrival.
 You will not want to miss this great opportunity to study at Otaru University of Commerce where you can develop the skills needed for success. Being a student is an advantage in life, and we welcome each of you who takes this advantage in traveling and studying in Japan as your heart opens to each new challenge.